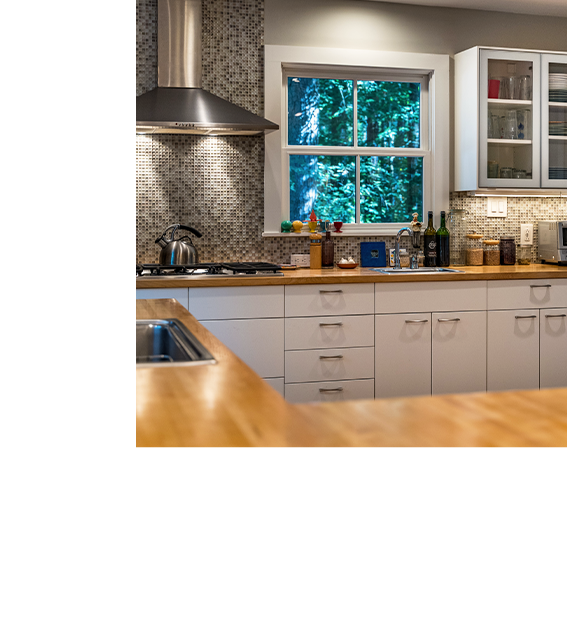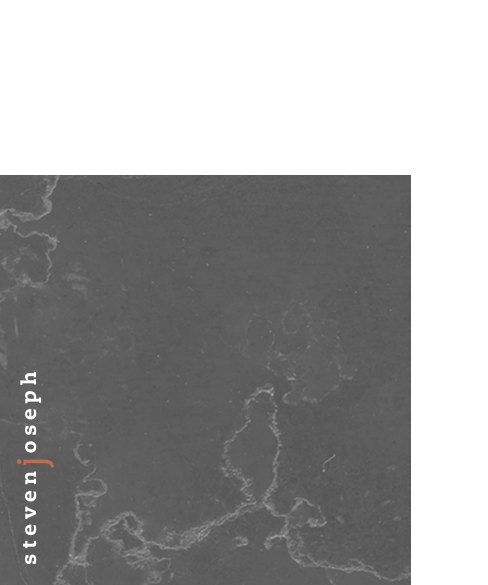 Designers and architects generally do not have hands-on construction experience. Builders are usually not experienced in design. While both aspects of the design-build process are very important to the project as a whole, it is not common to have extensive experience in both fields. This is one of the biggest benefits of working with Steven Joseph Design.
I have both a Bachelor of Science Degree in Architecture from the University of Michigan and a Master of Architecture degree from the University of Pennsylvania. My work experience in architecture includes working at a major architecture firm in Chicago, as well as several smaller architecture firms.
My construction experience includes working as a carpenter for many years where I learned how to build and renovate homes from the ground up. I have been directly involved with every aspect of residential construction and have worked along side all building trades during the process. I later became a General Contractor and my overall construction experience grew further. This experience has given me a huge advantage as a designer because I can anticipate many of the issues that come up during the design and construction processes.
Another benefit of working with Steven Joseph Design is the extensive variety of projects that I have been involved with both on the design side as well as the construction side. I have worked on many historic renovations, which prove to be some of the most challenging projects, as they require the seamless melding of very old and new construction systems. In addition, I have had the opportunity to be both designer and builder on many projects, applying all my skills through the entire process. This has been some of my most successful and rewarding work.
My approach to residential design is to provide great looking design that fits within my client's budget. I utilize my full skill set on every project, so that the end product is completed to a high level of resolution. I work directly with General Contractors on many projects which allows for a more efficient transition from my design to their construction. Having a working relationship with builders during the planning stage can greatly reduce costs in the long run.
Our bonus room is above our garage and was accessible only through our master bedroom. We wanted to determine the feasibility of adding a stairway entrance through our garage so our growing boys would have a den to hang out in with their friends. Steven took a very creative approach to designing the perfect plans for this entrance. He listened closely to our needs, answered our many questions, and considered various alternate approaches to the design. Steven was timely in creating an architectural plan and took the time to explain his thought process and final plans thoroughly to us.
We had a great experience working with Steven. He designed an addition for us and tied it in seamlessly with the existing architecture. You can't tell it's an addition. It blends in so perfectly. Our builder was happy with the plans as well because they included all the information he needed for construction.
When we decided to build a small addition for a new pantry, we had a pretty good idea of what we wanted.  When we brought in Steven he really helped us hone that vision and he asked a ton of questions that we hadn't even thought of.  He helped us nail down issues surrounding the rooflines and how to avoid moving our gas meter.  The end result looks like it was an original part of the house.  His plans were easily translated to the inspectors and the builders alike.  Our project went so much more smoothly because of Steven's well-developed and detailed plan.
Our contractor recommended Steven to us and he lived up to and beyond the recommendation.  Steven came with great ideas, but was conscious of our needs and direction.  His work was presented within our brief and budget guidelines.  He delivered the work on time and within the time frame that he committed to.  He also stayed within the original price quote for the work and there were no additional or hidden costs. Everything was straightforward. We are very pleased with the room addition and screened in porch. Steven is good people and we highly recommend him for his skills and also for who he is.
I am really thrilled with how our two little bathrooms turned out. I think even the builder was amazed with what we were able to do with such little spaces. Thanks!
We loved working with Steven as both an architect and a builder.  He communicated clearly and spent time with us up-front to make sure he understood the many ways we wanted to use the space.  His experience as a builder makes him particularly good at anticipating cost challenges and finding workable design solutions.  He was timely, professional and creative.  We'd recommend him to anyone and will definitely use him again when we get the opportunity.