Focused on providing quality design that fits your budget.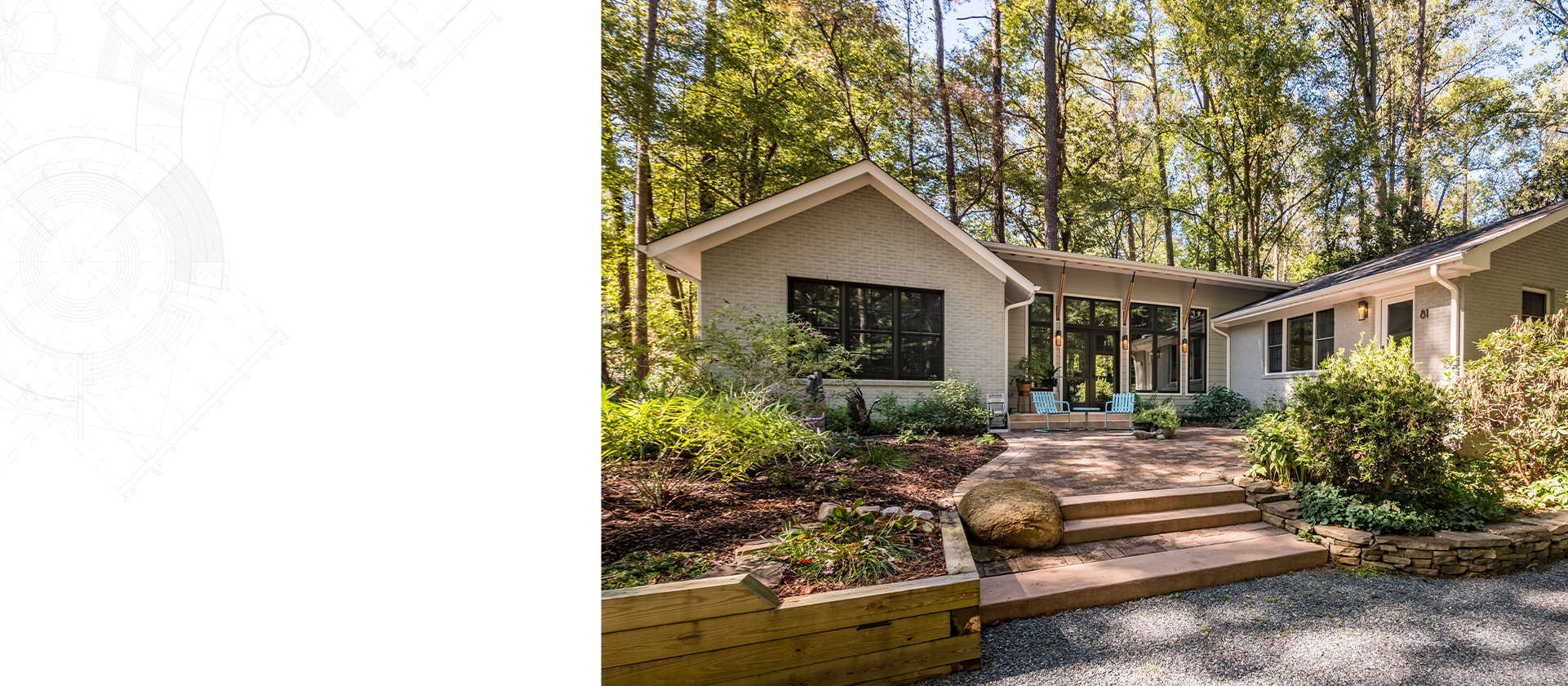 large windows

wooded view

greenery oasis
Contemporary Addition
This addition mixes the vernacular characteristics of its neighborhood and adds a contemporary twist. Capturing views to the adjacent woods was an important component of the overall design.
View Project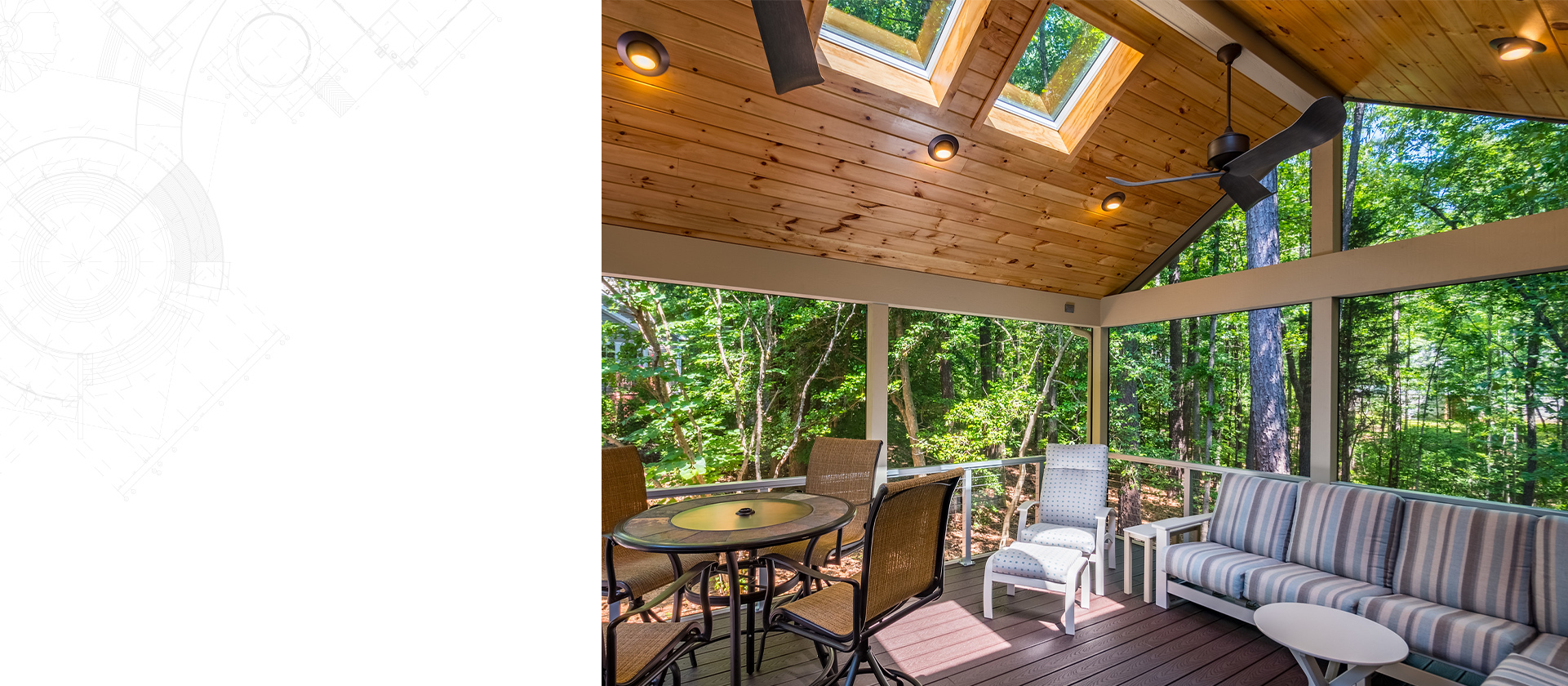 modern finishes

skylight addition

durable surface
Screen Porch Addition
The client wanted to maintain as much natural light in the house as possible. The final design created a space that feels like it is a tree house in the woods while still being connected to the home.
View Project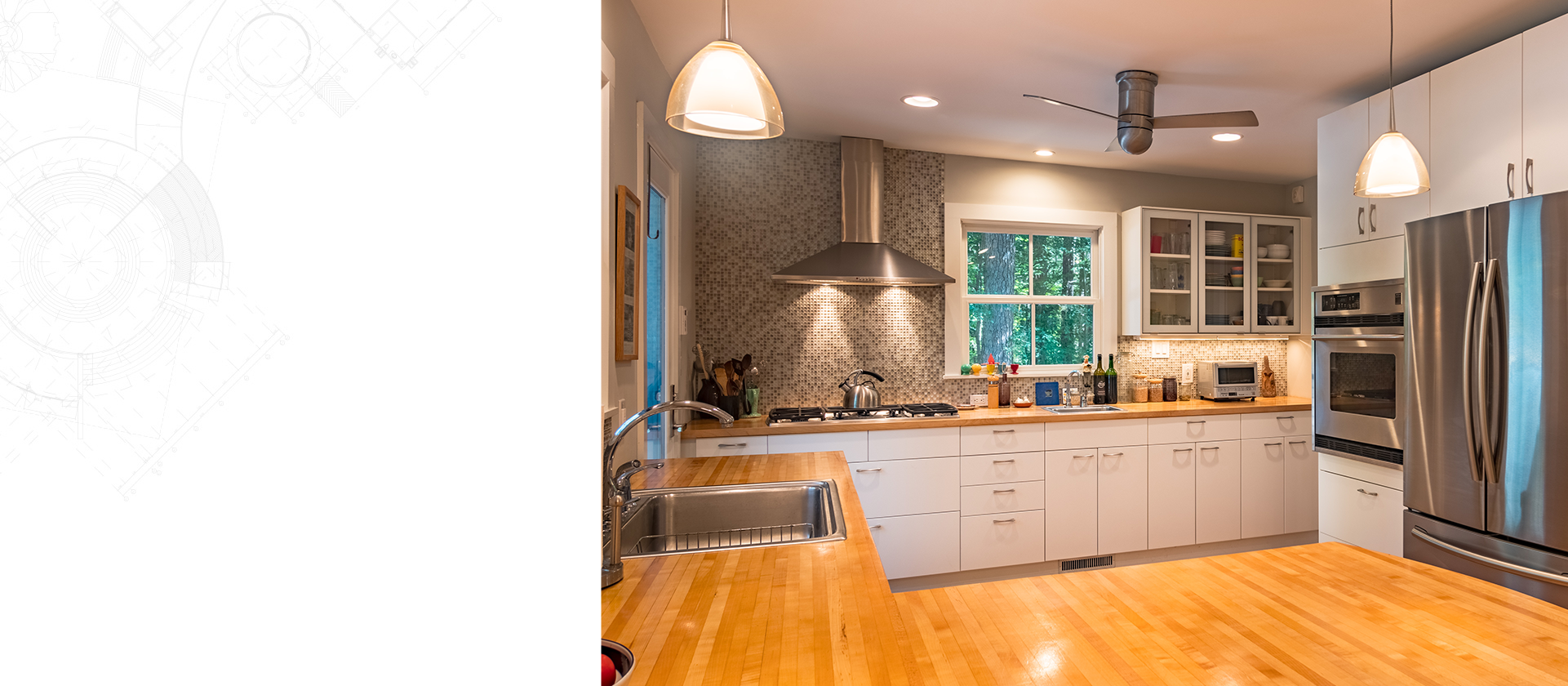 wood countertops

simple cabinetry

functional floorplan
Kitchen Remodel
This kitchen remodel focused on providing the clients with a floor plan that worked well for both entertaining and everyday living. The design utilized simple cabinetry and wood countertops which were both highly functional as well as easy to maintain.
View Project
Steven Joseph Design
offers
four main services
Each project follows Our Process as a guideline for keeping our projects moving smoothly and letting our clients know what to expect throughout the project.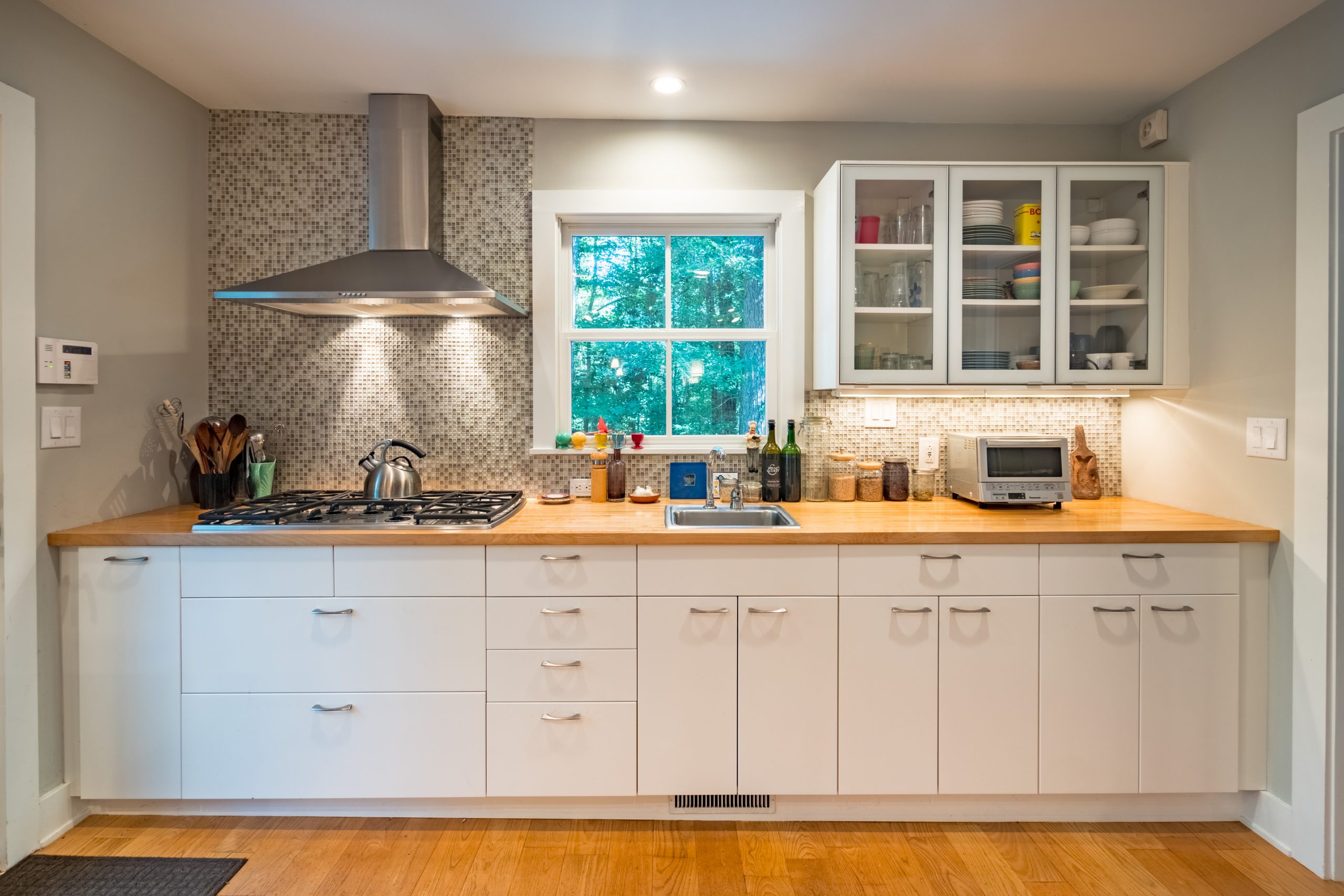 Why Should You
Choose Us ?
Our mission is to provide our clients with design that meets their needs, exceeds their expectations, is visually pleasing, and is technically resolved.  We complete projects in a timely manner while respecting our client's budget.
Our bonus room is above our garage and was accessible only through our master bedroom. We wanted to determine the feasibility of adding a stairway entrance through our garage so our growing boys would have a den to hang out in with their friends. Steven took a very creative approach to designing the perfect plans for this entrance. He listened closely to our needs, answered our many questions, and considered various alternate approaches to the design. Steven was timely in creating an architectural plan and took the time to explain his thought process and final plans thoroughly to us.
We had a great experience working with Steven. He designed an addition for us and tied it in seamlessly with the existing architecture. You can't tell it's an addition. It blends in so perfectly. Our builder was happy with the plans as well because they included all the information he needed for construction.
When we decided to build a small addition for a new pantry, we had a pretty good idea of what we wanted.  When we brought in Steven he really helped us hone that vision and he asked a ton of questions that we hadn't even thought of.  He helped us nail down issues surrounding the rooflines and how to avoid moving our gas meter.  The end result looks like it was an original part of the house.  His plans were easily translated to the inspectors and the builders alike.  Our project went so much more smoothly because of Steven's well-developed and detailed plan.
Our contractor recommended Steven to us and he lived up to and beyond the recommendation.  Steven came with great ideas, but was conscious of our needs and direction.  His work was presented within our brief and budget guidelines.  He delivered the work on time and within the time frame that he committed to.  He also stayed within the original price quote for the work and there were no additional or hidden costs. Everything was straightforward. We are very pleased with the room addition and screened in porch. Steven is good people and we highly recommend him for his skills and also for who he is.
I am really thrilled with how our two little bathrooms turned out. I think even the builder was amazed with what we were able to do with such little spaces. Thanks!
We loved working with Steven as both an architect and a builder.  He communicated clearly and spent time with us up-front to make sure he understood the many ways we wanted to use the space.  His experience as a builder makes him particularly good at anticipating cost challenges and finding workable design solutions.  He was timely, professional and creative.  We'd recommend him to anyone and will definitely use him again when we get the opportunity.